8th December 2017
THE NEW DYNAMICS OF THE 'LAST-TIME' PROPERTY MARKET
A survey carried out by the HomeOwners Alliance1 shows that around half-a-million people aged over 55 would like to move to a smaller property with lower running costs. Housing experts point to this as an effective way to help address the UK's housing crisis, as it increases the supply of much-needed family-sized homes available in the market.
Not that long ago, buying a bungalow was a popular retirement choice. However, single storey properties account for less than 1% of new-build homes, and the high level of demand created by an ageing population means that, in some areas of the country, bungalows change hands at prices equivalent to two-storey properties.
Increasingly, there are other options on offer. New developments of retirement flats and apartments are springing up in all parts of the country. On the plus side, these come with a lot of advantages for older people. They provide a ready-made community and often have amenities such as their own restaurant, and can offer domestic help and the services of an on-site warden.
However, these properties come with their own set of rules. These can include a range of hefty additional charges and exit fees on resale. Although retirement flats often provide a safe and secure environment for older people, they can be notoriously difficult to sell, meaning that if the owner needs to go into residential care, they can't rely on a quick sale to generate the cash needed to pay their fees.
The rise of the silver renters
There are currently 4.5 million privately-rented properties in the UK2, and this figure is widely predicted to grow rapidly over the next few years. Many people in their 60s and 70s are now renting rather than owning. By doing so, they can access capital, supplement their pensions, or pass on money to their families. These new recruits to 'generation rent' are opting for properties both in the mainstream market and in the rapidly-growing number of specialist retirement developments.
Some want to enjoy a fresh start in a new location, and renting gives them the freedom they are looking for. Assured tenancies are now widely available, making it a more secure choice for older people, meaning they don't have to move again unless they want to. According to letting network, Countrywide, one in every 12 private rental sector tenants is a pensioner.
1HomeOwners Alliance, 2016
2English Housing Survey, 2017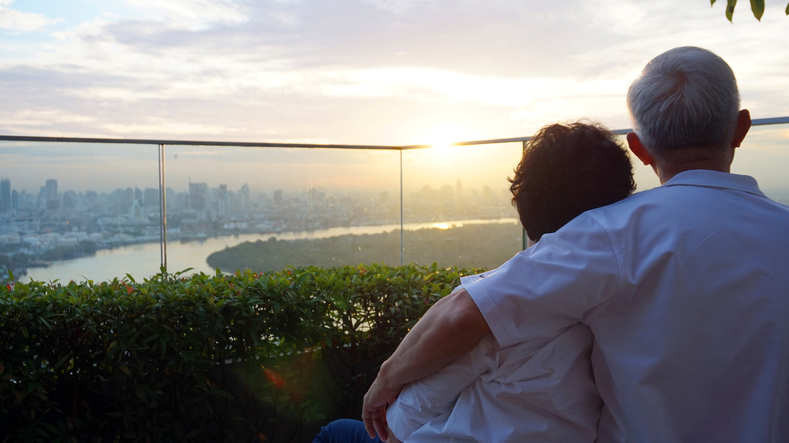 ---
BABY BOOMERS THREATENED BY PROPERTY PRICE CORRECTION
Some economic commentators are predicting that there could be a price correction in the housing market before too long. They believe that this could signal a drop in prices of anywhere between 20 and 40%. In the late 1980s and early 1990s, for example, prices fell by 40%.
Whilst a fall in prices would be welcomed by those wouldbe buyers who have struggled to get into the housing market because of the seeminglyrelentless rise in prices, at the other end of the age-scale, those banking on the equity in their property to see them through retirement are unlikely to view the news in quite the same light.
Those likely to feel the effects of a major fall in prices would include large numbers of baby boomers who are currently retiring with insufficient pension provision to see them comfortably through retirement. Given that a couple in their mid- 60s might realistically expect to be able to access around 25% of the value of their property under an equity release plan, then any correction could reduce the amount of cash available to them.
The Bank of Mum and Dad
The knock-on effect could mean that the Bank of Mum and Dad could find itself with less funds available to pass on to other family members. It's estimated that around one in four mortgages are now assisted by parental contribution, and the need for financial assistance doesn't end with the first property. Almost a third of homeowners looking to move up the property ladder, the socalled 'second-steppers', need to ask their family for a loan or gift to bridge their funding gap too. Research from Lloyds Bank shows that the support they are likely to need is on average £21,231.
However, while it's natural to want to help struggling offspring with their property purchases, it's important for parents to consider their own needs first, and not to give away money that could jeopardise their retirement. The short-term satisfaction gained from helping could easily be replaced by long-term problems if they were to find themselves short of money in later life.
If you could use some advice about planning your retirement, taking equity out of your home, or helping younger members of your family with their property needs, then do get in touch.
Your home or property may be repossessed if you do not keep up repayments on your mortgage.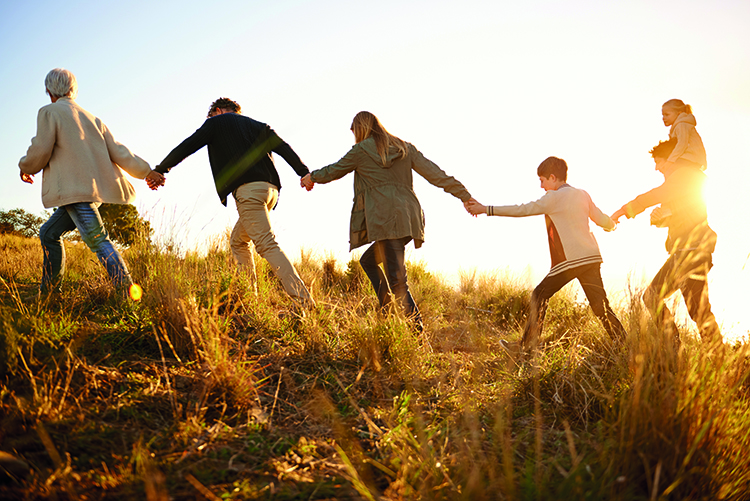 ---
BANK OF ENGLAND TIGHTENS RULES AROUND MORTGAGES – GEN UP
The housing market represents a major sector of the UK economy and the Bank of England keeps it under constant review. To control lending standards, the Bank has introduced new stricter lending criteria designed to prevent lenders getting too complacent about low interest rates and offering riskier loans to those who may not be able to repay them if interest rates start to rise or unemployment grows.
The new rules require lenders to apply an interest rate stress test to investigate if borrowers would still be able to afford their mortgage repayments if mortgage interest rates were to rise by three percentage points above the rate that will apply when their introductory offer ends.
When their offers end, borrowers can often find themselves moved to their lender's Standard Variable Rate (SVR) which can currently be as high as 5.75%, meaning the rate at which the new test is applied is 8.75%.
This move was made as the Bank's financial policy committee had found that some lenders were assuming that they would not pass all the three-point increase on to their SVRs, meaning they were prepared to lend slightly more to buyers. Under the new rules, lenders will now have to add the whole of the threepoint rise to their SVRs when carrying out their stress tests.
However, this may not be the barrier to getting a mortgage that it might at first appear. Many lenders, especially those with high SVRs, have been routinely stress testing at this level since 2014 when the Bank first recommended it. The Bank estimates that if these rules had been in operation in 2016, mortgages approvals would only have fallen by 0.5%.
Your home or property may be repossessed if you do not keep up repayments on your mortgage.