27th April 2018
MORTGAGE TRENDS – WHAT'S CHANGED OVER THE YEARS?
Much has changed in the mortgage market since the first fixed-rate mortgage deal was launched in 1989. According to Moneyfacts, the best rate on offer then was a three-year fixed deal from NatWest at 12.4%.
Back then, the average house price according to the Office for National Statistics was £55,000. Fast forward to the early years of the new millennium, and in 2009 the lowest mortgage rate on offer was 3.89% from the Principality Building Society. Since then, rates have remained low, fixed-term mortgages have increased in popularity amongst borrowers, and the average house price in March was £227,8711.
Longer-term loans
In the past, mortgages were most likely to be for a term of 25 years. However, as house prices continued to rise, lenders came to acknowledge that borrowers needed longer-term loans in order to make their monthly repayments affordable. By 2017, figures from the Bank of England showed that almost 16% of new mortgages were for terms of 35 years or more.
Low deposit lending
Lenders are now offering more options for first-time buyers who have a lower amount saved for a deposit. In March, the number of 95% loan-to-value deals on the market exceeded 300, the first time this had happened since April 2008. The market remains very competitive, and many of these 5% deposit deals come with additional incentives such as free valuations or cashback options.
Remortgaging to get a better deal
With the monthly mortgage payment representing a major household expense for many families, it's not surprising that borrowers are becoming more rate-aware and are remortgaging to save money.
With the Bank of England sending strong signals that interest rates may rise later this year, figures from UK Finance show that 49,800 remortgages were completed in January, 19.1% more than in the same month in 2017. Many borrowers are choosing to lock into two and five-year fixed-rate deals which enable them to budget effectively for the period of the loan.
Getting the right advice
If you're looking for a mortgage, your current mortgage deal is coming to an end, or if you've been with your existing lender for a while, this could be a very good time to get some mortgage advice. We know the marketplace well and can recommend the most appropriate deal for your financial circumstances.
1 Halifax House Price Index, Apr 2018
Your home or property may be repossessed if you do not keep up repayments on your mortgage.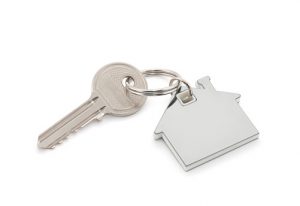 ---
RETIRED HOMEOWNERS' WEALTH TOPS £1tn
Since 2010, retired owners have seen their property wealth increase by 41%1. This equates to £68,500 per homeowner over 65.
Equity release on the rise
For many people, property represents their largest asset and has a major part to play in their retirement funding. Older people sometimes find themselves living on low incomes whilst living in valuable properties. Downsizing to a smaller property might be the answer for some, but moving home can be a stressful and costly process, and there's a widespread shortage of suitable retirement properties available. That's why equity release, accessing the wealth tied up in a property, has proved popular over the last few years.
You can use the cash released for any purpose you choose. Bolstering pension income, home improvements, making cash gifts to the family, repaying debts, and extended holidays are all uses to which the cash is commonly put.
Advice is essential
If you are considering equity release you will need to take financial advice on which equity release scheme is right for your needs. Lenders may also require you to seek specialist legal advice before you proceed.
Whilst equity release can represent a tax-free way of accessing some of the equity tied up in your property, it also has implications for your estate and your heirs, so it makes sense to discuss matters with your family. If you're thinking of releasing cash from your home, do get in touch.
1 Key Retirement, Oct 2017
Your home or property may be repossessed if you do not keep up repayments on your mortgage.
Think carefully before securing other debts against your home. Equity released from your home will be secured against it.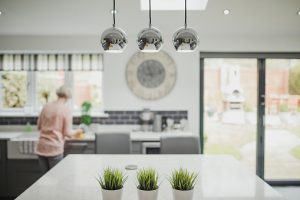 ---
HOUSE PRICES – WHERE ARE WE NOW?
After many years of rising prices, the UK housing market is showing signs of a slowdown.
Figures from the Halifax House Price Index1, show that transaction levels have fallen and mortgage approvals are down. Halifax Managing Director, Russell Galley, commented: "House prices continue to remain broadly flat, as they have since the end of last year. The annual rate of growth has slowed from 2.2% in January to 1.8% in February, the lowest rate of growth since March 2013".
Experts predict that housing market performance in the months ahead is likely to be heavily influenced by events unfolding in the wider economy. UK economic growth is predicted to be modest, and the Bank of England has hinted that further rate rises could be in the pipeline, all of which is likely to put additional financial pressure on borrowers, limiting the amount they can afford to spend on housing. Then there's uncertainty over Brexit, with the likely outcome of negotiations proving hard for anyone to gauge at present.
However, with employment levels remaining high and mortgage rates low by historic standards, any slowdown in price growth is expected to be relatively gentle. The UK's chronic housing shortage is likely to shore up prices for some time to come, and none of the major mortgage lenders is currently expecting prices to stage a major decline.
Landlords playing a pivotal role
Over the last few years, the UK housing market has seen the growing phenomenon of the professional buy-to-let landlord. Now, feeling the effects of the implementation of new tax rules on mortgage interest tax relief and the additional rate of stamp duty on second or buy-to-let homes, buy-to-let landlords may not in future be as numerous as they once were.
According to figures from estate agents Countrywide2, in 2015, landlords bought 16.3% of homes sold in the UK. Last year, the figure was down to 12.5%. If interest rates rise further during 2018, then landlords will have to decide whether it's financially viable for them to continue to own properties that are bringing in diminishing returns, and some may decide to sell up, releasing much-needed homes back onto the market.
In the past few years, first-time buyers have often found themselves in competition with buy-to-let landlords for the same entry-level properties. However, the big question will then be whether already financially squeezed first-time buyers are in a position to buy them.
1 Halifax House Price Index, Mar 2018
2 Countrywide Monthly Lettings Index, Jan 2018
Your home or property may be repossessed if you do not keep up repayments on your mortgage.