20th July 2018
HOW TO BE A WINNER IN A SLOWER HOUSING MARKET
With mixed signals coming from the housing sector, and signs of a slowdown evident particularly in the London area, knowing how to read and react to property market conditions can help you achieve your property goals.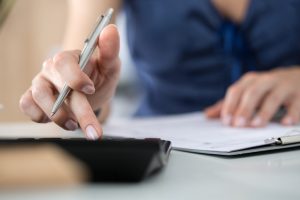 If you're buying
Start the ball rolling as soon as possible; having a mortgage agreed in principle will put you in a better negotiating position with a seller.
When you've identified the area where you want to live, do your research. Identify the streets that you'd be happy to consider buying in. Then, get to know a good local agent and let them know what you're looking for, what your budget is, and how you're placed if you have a property to sell.
If you develop a good rapport, they will keep you in mind when suitable properties come to the market. If you get to know them, you'll be able to ask them searching questions about any property you want to make an offer on. Are the vendors in a hurry to move? Will they be prepared to budge on price?
Nothing is certain in a property transaction until contracts have been exchanged. Once you've made an offer on a property, it can pay to be on good terms with your seller. This can help prevent gazumping, and can pave the way for successful negotiations on things like moving dates too.
If you're selling
Getting the price right is crucial. If you overprice and the market falls, you may find you're waiting longer than you'd like to make a sale. Pitching your property at a realistic figure can mean that you get several buyers interested and end up selling for the right price.
All those makeover shows got it right; a well-presented property will be much more attractive to buyers. So make sure your house and garden are tidy, the windows are clean, and the house smells fresh. Get good professional photographs taken, and if you're selling a family home, don't forget to include shots of the garden as this can often be a major selling point.
It can pay to be honest about any work that needs doing on your home. If the property requires updating, then it's fine to market it as unmodernised. Buyers are often looking for properties they can put their own stamp on.
Your home or property may be repossessed if you do not keep up repayments on your mortgage.
---
WHAT TO DO WHEN YOUR FIXED-RATE MORTGAGE DEAL COMES TO AN END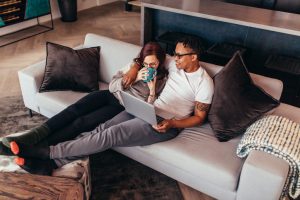 A fixed-rate deal means that the interest rate and your monthly mortgage repayment remains unchanged for an agreed number of years. If the fixed-rate period on your mortgage is about to end, this is when taking professional advice will help you make the right choice for your circumstances.
Reviewing your options
When a fixed-rate mortgage deal ends, you basically have four options:
Do nothing
Get another fixed-rate deal from your lender
Get a different type of mortgage with your current lender
Get a new mortgage with a different lender.
Shopping around pays
If you're in this position, you should get all your mortgage paperwork together, so that you can see what you're paying now, and also look to see what exit fees there might be for moving to a new deal.
We'll review your current mortgage, and explain what alternatives might be available to you, so you can decide if remortgaging will be of benefit. If you decide to remortgage, there will be costs involved, and we'll outline what these are and how much they are likely to be. We'll also be able to suggest which lenders will be most likely to approve your application, removing the risk that you will damage your credit history by getting multiple applications rejected.
There's plenty to consider when you're deciding what to do when your mortgage deal ends, so it's not surprising that so many people now choose to work with a professional mortgage adviser.
Your home or property may be repossessed if you do not keep up repayments on your mortgage.
---
MORTGAGE PROTECTION – KEEPING THE ROOF OVER YOUR FAMILY'S HEADS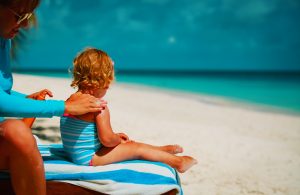 Most of us have things on our 'to do' list that never quite get done. Recent research from Royal London shows that 20% of fulltime working people recognise they need income protection, but haven't got around to taking out a policy. Added to that, the same report shows that 42% of people with a mortgage don't have life cover in place either1.
If you need convincing that you really should put some type of protection in place, ask yourself this question – if you were unable to work because of an accident or illness, or worse still to die, how much money would your family have to live on? Your salary would stop, but the household bills would keep coming in. A payout from a policy could make a big difference to how your family would be able to cope financially at a difficult time, and help keep a roof over their heads.
Policies that match your needs
When people think about protection insurance, they typically think about a traditional life policy that can protect for a specified number of years or for a whole lifetime, and pays out a lump sum on the death of the policyholder. But nowadays there are many other types of policy that can also have a major part to play in protecting your family against risks like accident, illness and unemployment.
If you've been put off buying cover because there are many different types available, we can recommend a cost-effective policy that would protect you and your family's lifestyle if the unexpected were to happen.
1 Royal London, 2018.
---
PLANNING AN EXTENSION? DON'T FORGET TO GET INSURANCE
With house prices remaining high, many people are choosing to stay put and extend their existing home rather than looking for a bigger property elsewhere. Getting an extra bedroom or more living space in your present home saves all the stress and upheaval associated with moving, and you get to stay in a neighbourhood you know and like. With planning regulations having been relaxed, adding an extension can be relatively straightforward, provided that what's proposed is within local planning guidelines and fulfils building regulations.
However, it's important to be aware that the extra space and everything that's in it needs to be properly protected under your insurance policy. Carrying out renovations or building an extension could affect the rebuild cost of your home, and also the number of bedrooms or bathrooms included in your cover.
Insurers urge anyone undertaking building work to let them know the moment the work begins. And although they may increase your premiums if they think there is an increased risk of damage during the build, or burglars might be able to take advantage of the situation, you will have the peace of mind of knowing that in the event of needing to make a claim, you are properly insured. If the unexpected happens, such as a collapsed wall, a serious fire or theft, and you failed to inform them about the building work, you may find that they won't pay your claim.
Once the work is complete, you may find you acquire more possessions as a result of having more space. If that's the case, don't forget to review your contents insurance too.
---
INTEREST-ONLY MORTGAGES – HOW ADVICE CAN HELP
Interest-only mortgage holders only pay the interest on the loan each month and don't repay any of the capital.
This type of mortgage has often hit the news headlines, as some mortgage borrowers took on this type of cheaper mortgage before the stricter rules on mortgage eligibility came into force, and didn't always have the right plans in place to ensure they could repay the capital amount when it became due at the end of the mortgage term. The Financial Conduct Authority estimate that around 600,000 people have interest-only mortgages that are set to mature by 2020.
So, if you're facing a possible shortfall in the amount of capital you'll need to repay your mortgage, then professional advice is essential. There are various ways to approach the problem, including transferring to a different type of mortgage, using a pension lump-sum, or releasing equity. Lenders are increasingly aware that some people with interest-only mortgages are likely to face difficulties in the future, and are developing products to avoid the risk of borrowers defaulting and the need to sell.
Lenders re-entering the market Several lenders are now re-entering the market, taking the view that there is nothing wrong with interest-only mortgages as long as the borrower meets all the affordability criteria and has a sound repayment plan in place. Lenders will consider repayment proposals including the sale of assets, the sale of a second home or commercial property and land, pension lump sums, stock and shares or ISA investments. Some will also include downsizing at retirement.
Whatever your need for mortgage finance, getting advice will ensure you get the most appropriate deal for your circumstance.
Your home or property may be repossessed if you do not keep up repayments on your mortgage.
Think carefully before securing other debts against your home. Equity released from your home will be secured against it.